// KBEAUTY / AFFILIATe LINK / SKINCARE //
I LOVE the Black Friday Sales at Wishtrend, and there has probably been no year that I I could stick to my no-buy during their annual massive sale. Here is a quick post for my favorite products from Wishtrend at the moment and a cheat-sheet on how to make the best out of your Black Friday experience while shopping with them. The sale starts from 19th November until 28th November, by the way!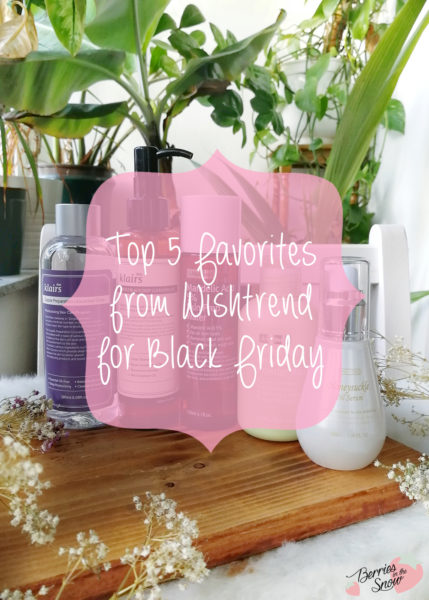 If you don't know Wishtrend, but love Korean or Asian cosmetics and skin care products I can recommend you to check out their online shop, especially for some of my favorite products. Here is a list of my current Top 5 products that you can get from Wishtrend. Furthermore, they have really a great affiliate program for blogger and I can advise you to join it if you are one.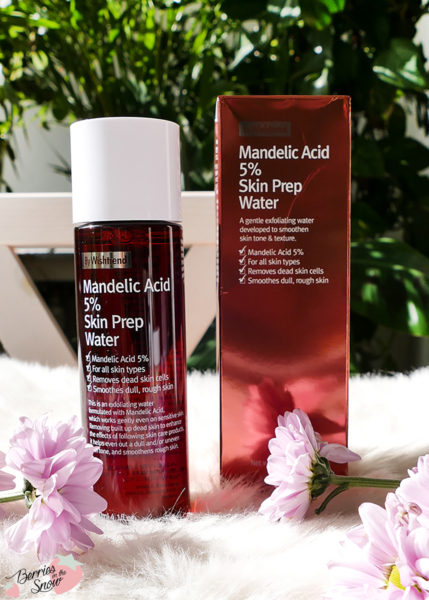 If you do not know whether harsh chemical peelings like AHA and BHA are suited for your skin you should go for this mild chemical exfoliator containing mandelic acid. Mandelic Acid is a mild AHA, which is perfectly suited for sensitive skin types. It didn't feel irritating at all and makes the skin texture so much more even. Read my review >>here<<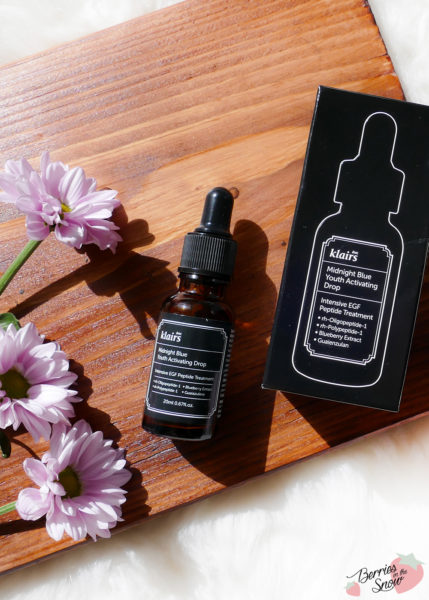 The Klairs Midnight Blue Youth Activating Drop is a night serum containing the peptides EGF (rh-Oligopeptide-1) and bFGF (RH-Polypeptide-1) to target aging skin. The serum is made with only 10 core ingredients and without the use of purified water and acts as a high concentration/ high strength delay aging serum. Read my review >>here<<.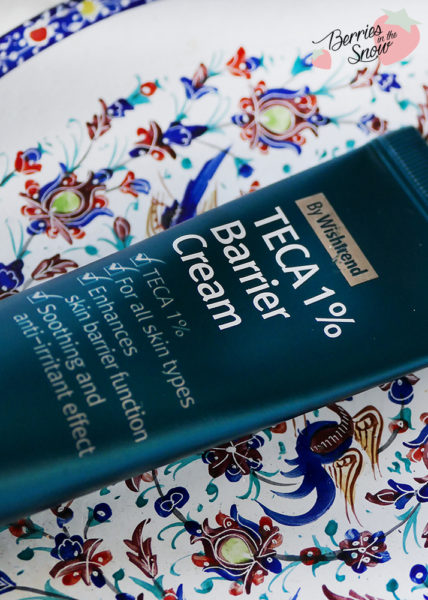 By Wishtrend Teca 1% Barrier Cream is a spot treatment cream that creates a protective layer to keep moisture and active ingredients within the skin while strengthening, calming, and improving the skin's overall health with help of Centella Asiatica.  Although it is designed as a spot treatment, I personally use it on my whole face when I feel that it is irritated. You can read my review >>here<<.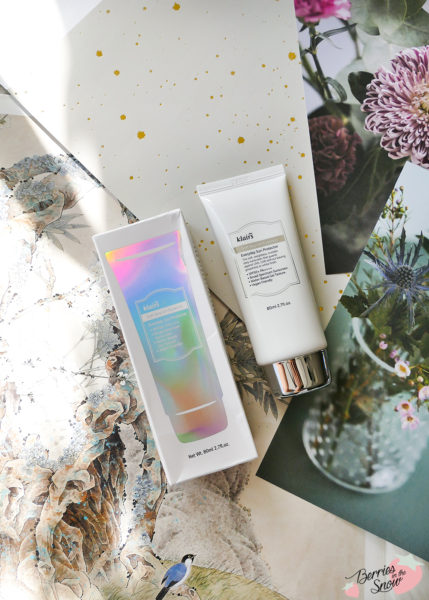 I have a couple of sunscreens in my routine at the moment but there are only two that I really really love to use every day. The Klairs Soft Airy UV Essence is one of them, and I can only recommend it if you haven't found your holy grail daily sun protection. Read my review >>here<<.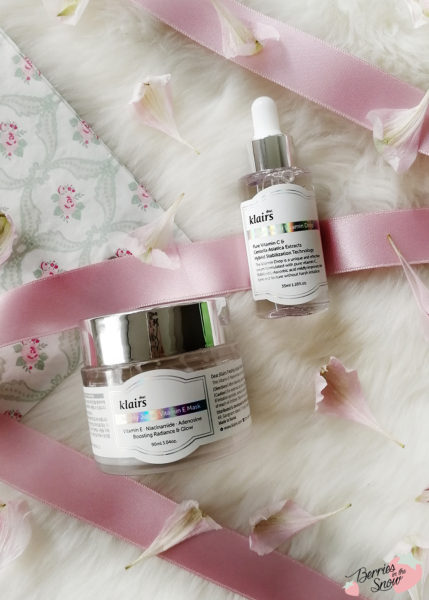 I have used 5 bottles of this serum and it is – hands down – still one of my all-time favorites! I love the warming sensation and the oil-like consistency of the serum and it makes the skin look more healthy and smooth than before. LOVE! It's a great match together with the Klairs Freshly Juiced Vitamin E Mask, which is lovely and has a wonderful cream-to-liquid consistency and acts brightening. Read my review for the Vitamin Drop >>here<<, and for the Vitamin E Mask >>here<<.
How to save money during Black Friday
Wishtrend is changing their deals on a regular basis. But the Black Friday Sale is usually the most attractive one. Apart from that, they have a steady friends invitation program: You can receive a 5 US$ referral coupon if you are a new customer. It's easy as this: If you use my invitation code 17939205 upon registration you'll receive a 5 US$ voucher immediately. There will be a specific field in your registration form called "friends invitation program" where you can put the code mentioned above. This way new customers can get 5 US$ off, which is great to save some money on your first order. 
For Black Friday there are several ways to save money:
Wishtrend has lowered the prices for free shipping during the time. Standard shipping is free for purchases over 59US$ and Expedit Shipping for orders over 139US$
Up to 80% discount and additional discount depending on your value of the purchase.
Free gifts depending on your purchase. But even purchases below 99US$ will receive gifts.
5 exclusive skincare packages
A scratch card with every purchase with the chance to win up to 150US$ Voucher
And if this is not enough you can even use the monthly coupon code for an additional 5% off with is AFFBLACKFRIDAY , a stackable coupon code which is valid until the end of November! Use the cheat chart below for all the information, and feel free to share! And of course, let me know whether you will get your hands on any of the recommended products above! Have fun shopping!
♥ Pin It! ♥