It's been a long time since I posted about a western brand, so time to catch up again :D I was lucky to receive a L'Oréal True Match Make-Up Box and I thought that it might be interesting for you have a comparative look at the swatches. I normally don't wear foundation myself, but for some special occasions they are really usefull.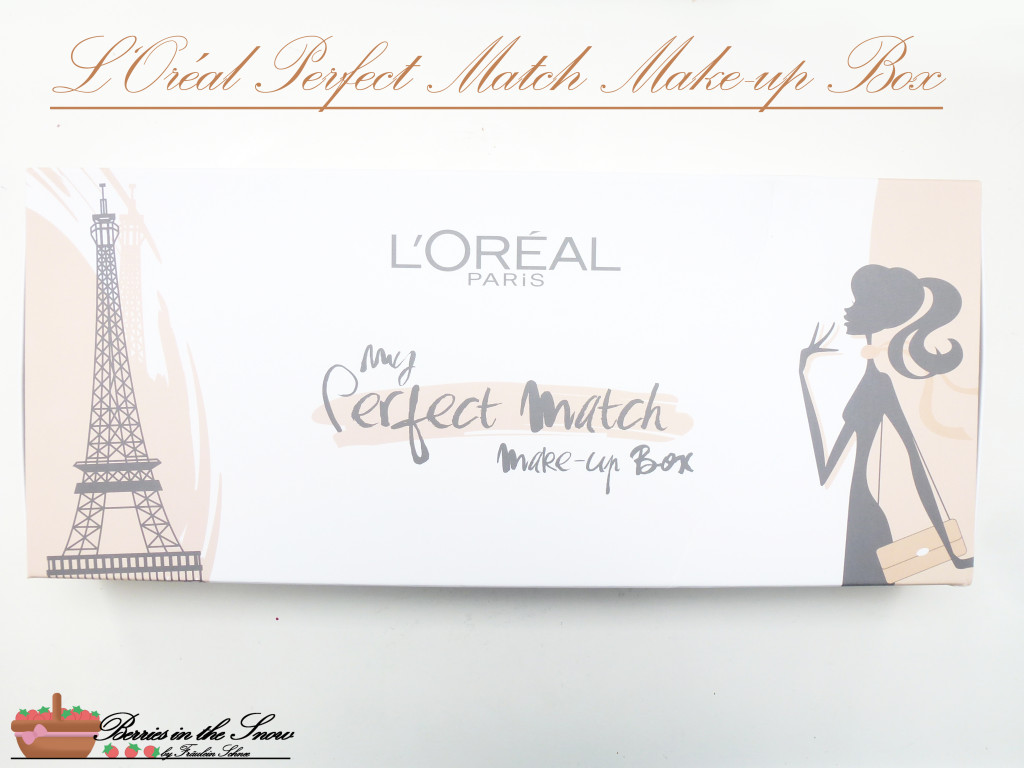 This box contains 9 shades of L'Oréal True Match Foundation and it is perfect to find out a suitable skintone. I'm always to lazy to test through all the tubes in store, but having them at home makes it so convenient XD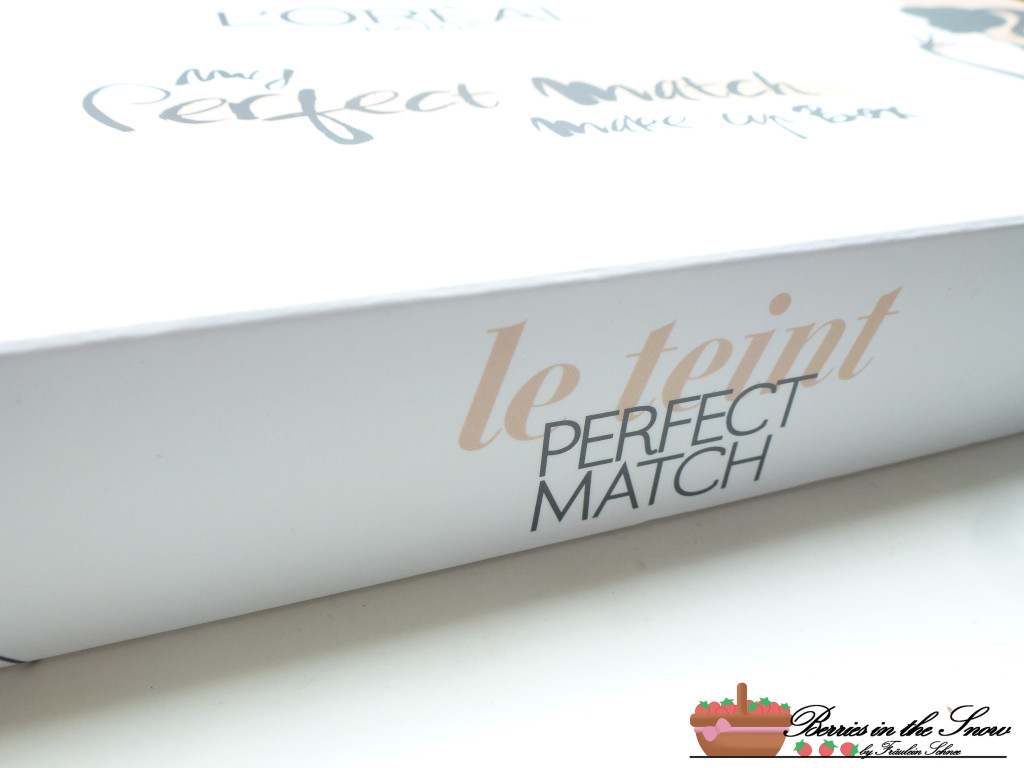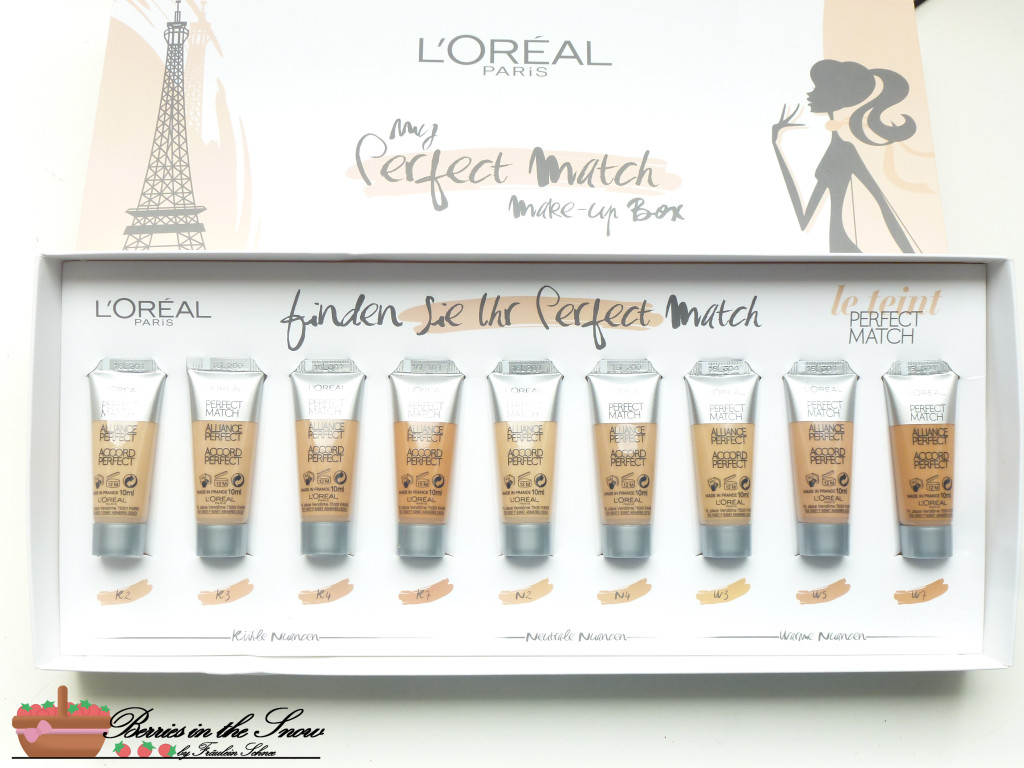 Since I have a German version of this box (I don't know if it is available in other countries, too), the tubes are labelled with the German name and skin color number. The back side of the tubes is labelled with the French and English names. The shades are devided in "cool shades", "natural shades" and "warm shades".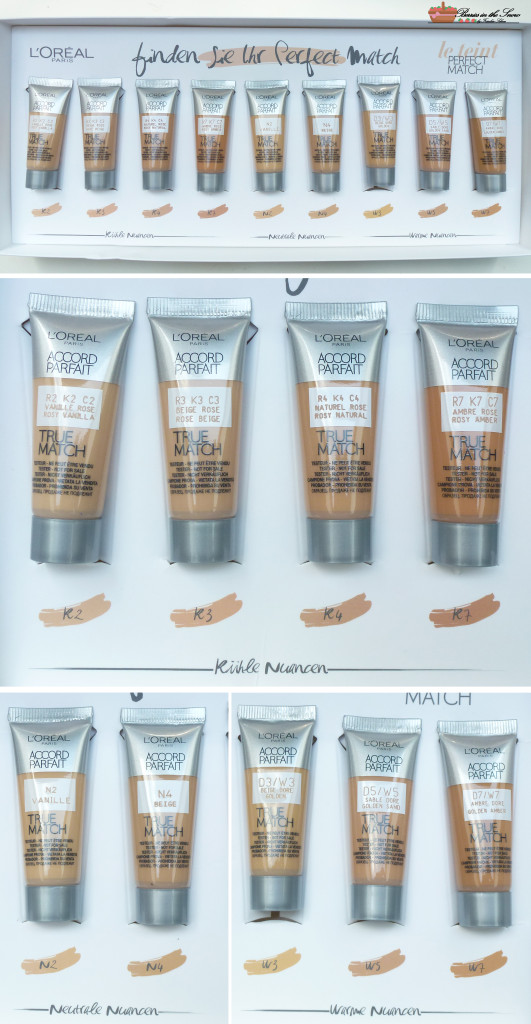 So, let's start with the swatches: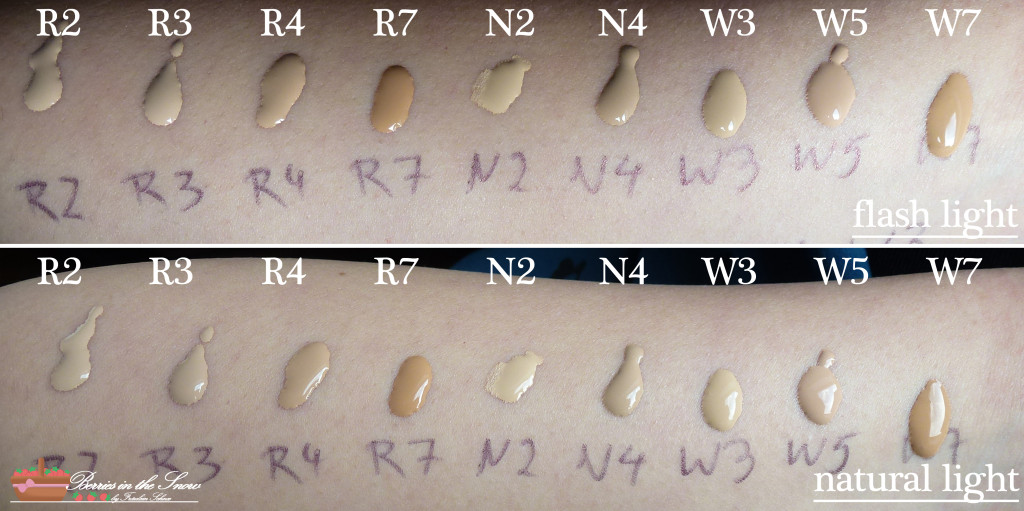 The darkest shades are R7 (K7 or C7) and W7 (D7), the lightest shades are R2 (K2 or C2) and N2 are the lightest shades. Compared to some Korean BB creams none of the shades is really suited for very fair skin.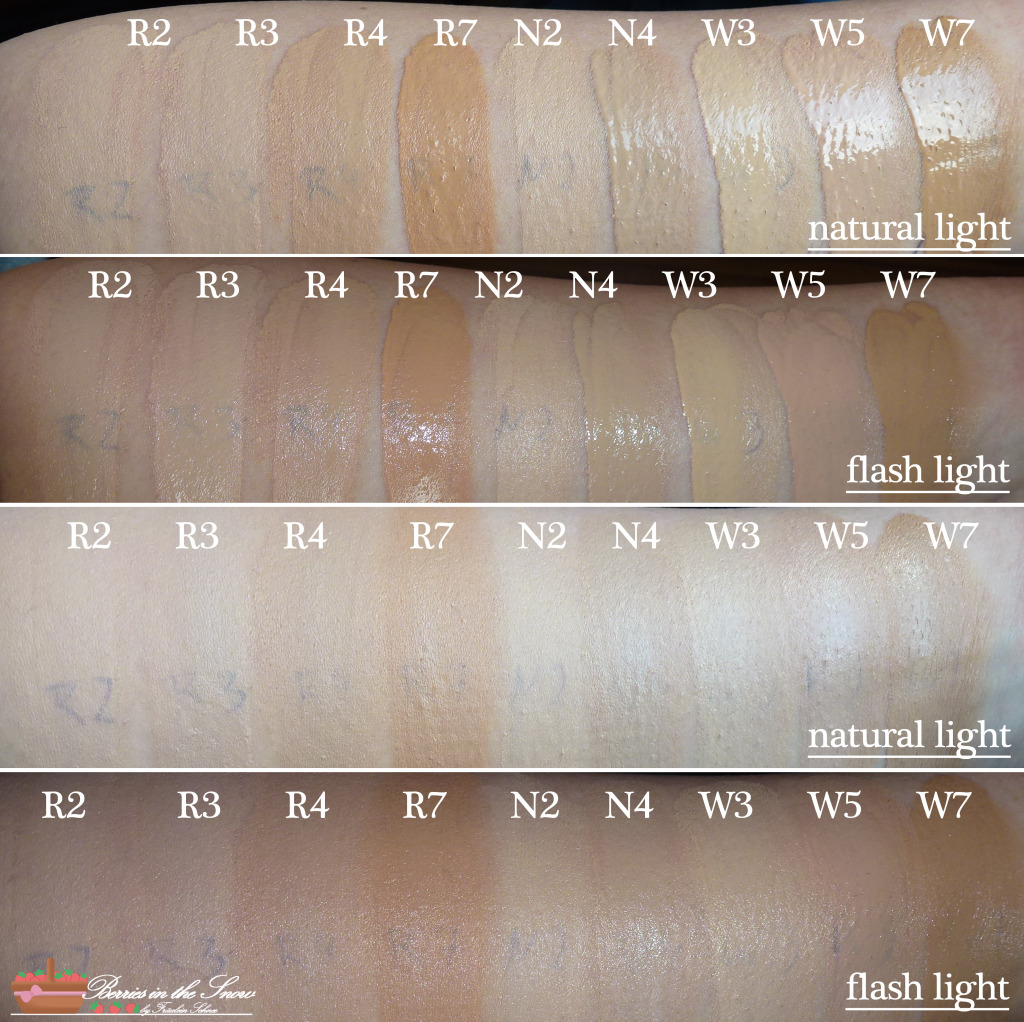 The finish is matte and satin like and feels soft. The coverage is medium to high and is buildable.
I didn't wear it yet on my face, but I guess there will be the one or the other occasion in future. Did you try any of L'Oréal's True Match Foundations? What do you prefer: BB creams or foundation?
Hope the swatches were usefull for you!:) See you in my next post ♥