// PR SAMPLE / JBEAUTY / SKINCARE //
Just a warning ahead: This is a rave review because I love this product so so so much! ♥Meishoku DET Clear Bright & Peel Peeling Jelly might not be widely known among most of you, but I figured out that this is one of the nicest peeling gels I have tried so far, so maybe it is time for you to get to know it.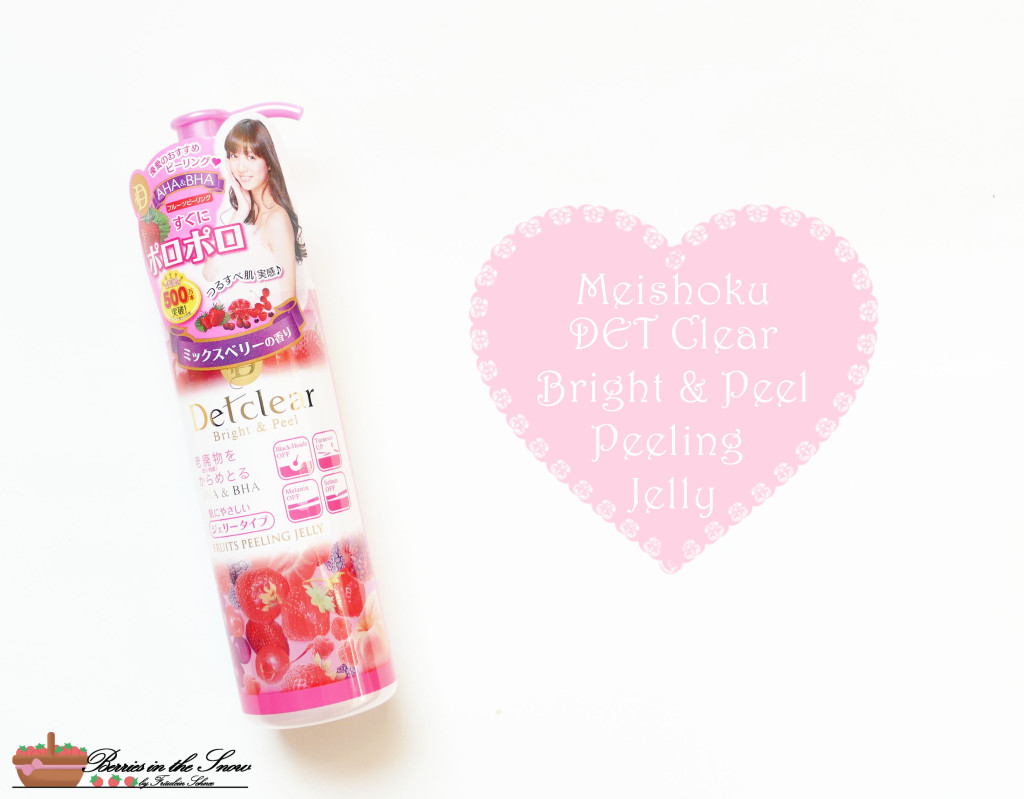 Meishoku is a Japanese brand and what amazed me most is that their company homepage has a English version aswell…Normally, even for more widely known asian brands it is difficult to get some information in English, so I'm really happy they do have one. Their page contains detailled description to their products and is easily to navigate, too. Most of their products are focussing on skincare, but they also offer some make-up products. The DET Clear Line focuses on AHA/BHA peeling products. This line consists of four diffrent types of peeling jelly, like the one I'm reviewing here today, a fruit enzyme powder wash and a peeling soap. I'm reviewing the DET Clear Bright & Peel Peeling Jelly with Mixed Berry Fragnance. The other three peeling jellies have  all different fragnances, like Rose and Jamine, Mixed Fruit Fragnance and a Fragnance Free version. So it seem that they also thought of people who dont like fragnanced products, which is great.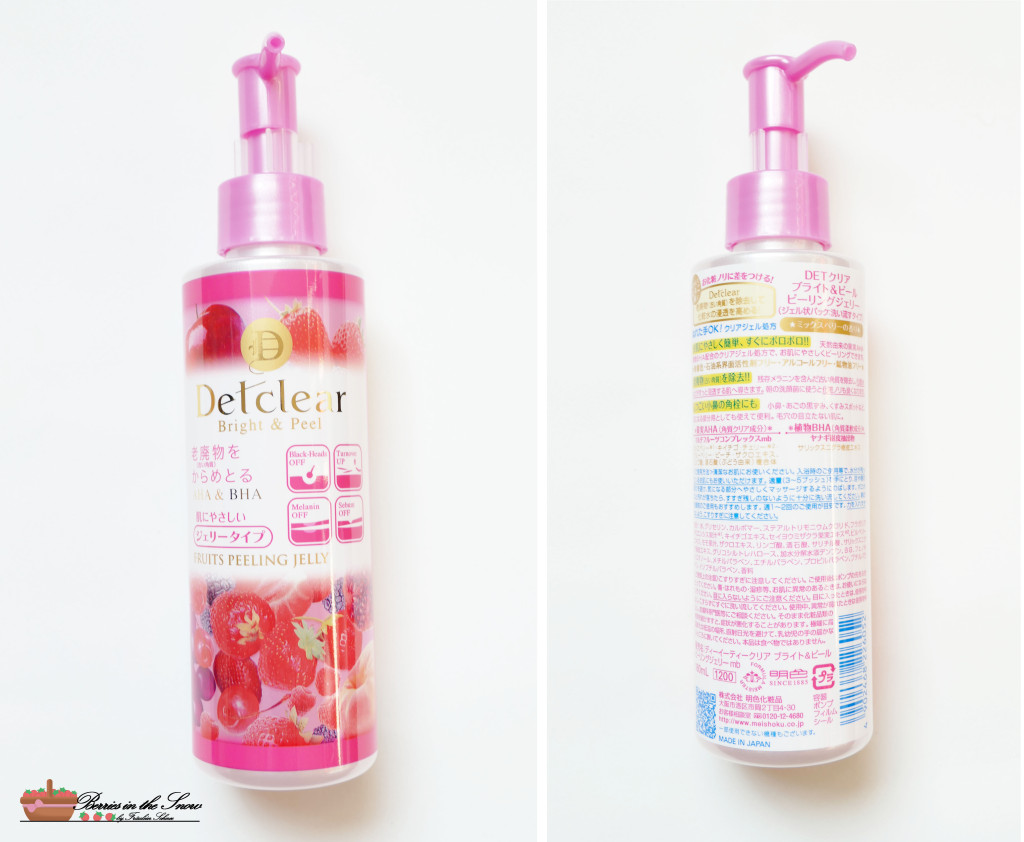 So we have here a chemical peeling jelly working with fruit derived AHAs and plant-derived BHAs for getting rid of old cells on the surface of your skin. Since it is a peeling, you should use it 2-3 times per week, but not necesarrily daily, although it is really a mild way of peeling compared to scrubs for example.  So what do the AHAs and BHAs do? They exfoliate old keratin off your skin, which becomes smoother this way. This has the effect of a brightened up dull complexion, too. Meishoku DET Clear Bright & Peel Peeling Jelly also helps to free blocked pores and to help dry and flaky skin to get smooth again. The ingredients are unfortunatelly written in Japanese and also there is no list on their product page, but I figured out that most of the ingredients are plant and fruit extracts. As for the Frangance-Free Version it even says, that it is without articificial color, alcohol-free, paraben-free, mineral-oil free, and surfactant-free. In order to use the Meishoku DET Clear Bright & Peel Peeling Jelly you have to clean your skin first, dry it up some, but don't worry if your skin is still damp. You can use either dry or wet hands, too. I used in under the shower, too, and it still works. The product comes in a plastic pump dispenser, so you can easily get your 2-4 pumps, as needed, and distribute it on your face and neck. Massage the skin with your hands and soon you will see how the product forms peeling crumps. These are not your dead skin cells…neither here for this product, nor for any similar working product!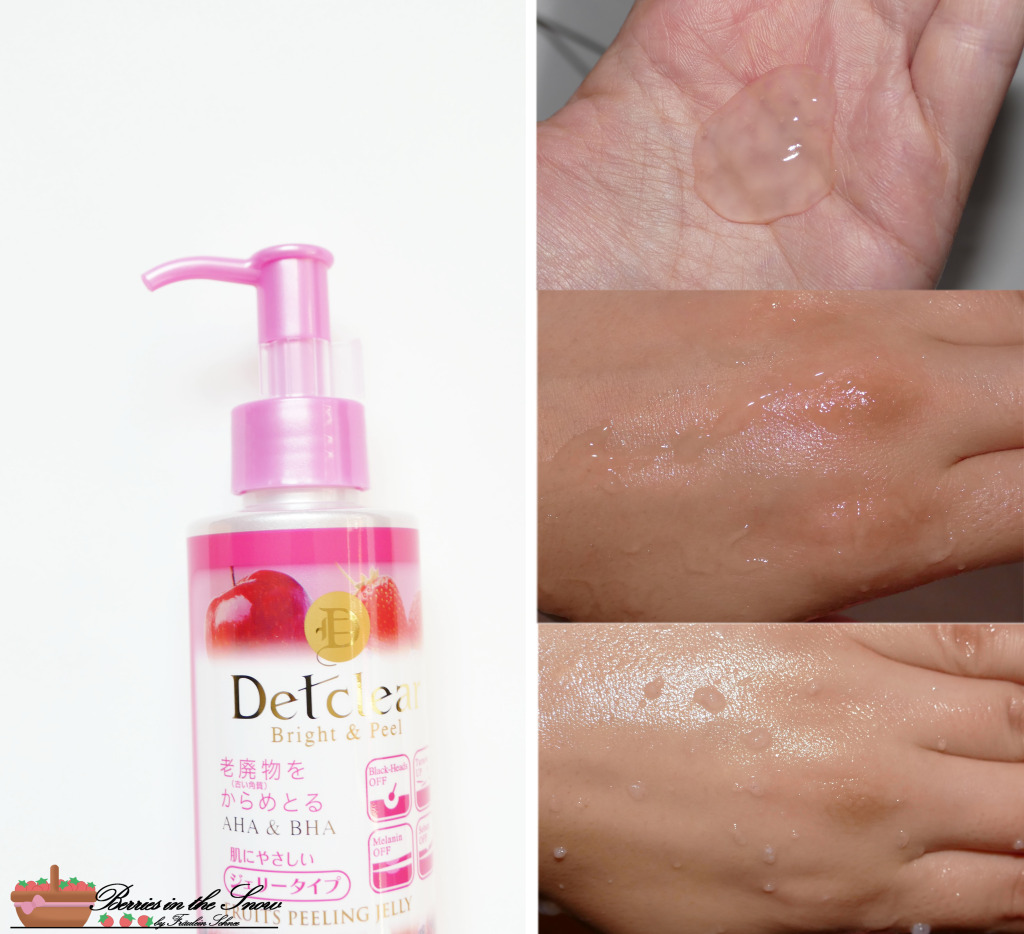 The pump packaging of the Meishoku DET Clear Bright & Peel Peeling Jelly is really conventient and the design of it looks nice, although it is not super special. It also comes with a clip for the pump, so you can take it somewhere in your bag if needed and can be sure that it won't be pumped out. The bottle contains 180 ml and lasts quite a long time if you don't use it daily. The texture of the product is like it supposed to be as a jelly: It is not a super solid kind of jelly, but a more runnier type of product. The scent of this version of the Peeling Jelly is fruity, but not too intense. I, for my part,  like it :) After rinsing the crumbs off, the skin feels clear and soft. Indeed the appearance of my skin is less dull. But all these points cannot be captured by pictures in a review. But what I can tell you and what was the most surprising thing about it is that my make-up lasted longer. Normally, when I apply BB cream in the morning, I start to see it flaking after lunch on my chin and around my nose. When I'm using the Meishoku DET Clear Bright & Peel Peeling Jelly I don't have any of this issue and I can wear the BB cream all day long without worrying. The reason for this is the removal of dead and dry skin cells, which normally make it difficult to create a even surface. I love this Peeling Jelly now so much and I can recommend you to try it. There are other known (and more expansive) peeling jellies out there, but I can tell you that this one is also worth a try. ♥ I received my new HG bottle of DET Clear Bright & Peel Pelling Jelly from lunaTu. This UK-based shop for japanese and korean products sells this product for 15 £. Check out their shop, especially if you live in Europe. This will be a great chance to receive your loved asian beauty products faster than usually. I also received the Shiseido Integrate Eyeshadow Palette from them, which I reviewed earlier.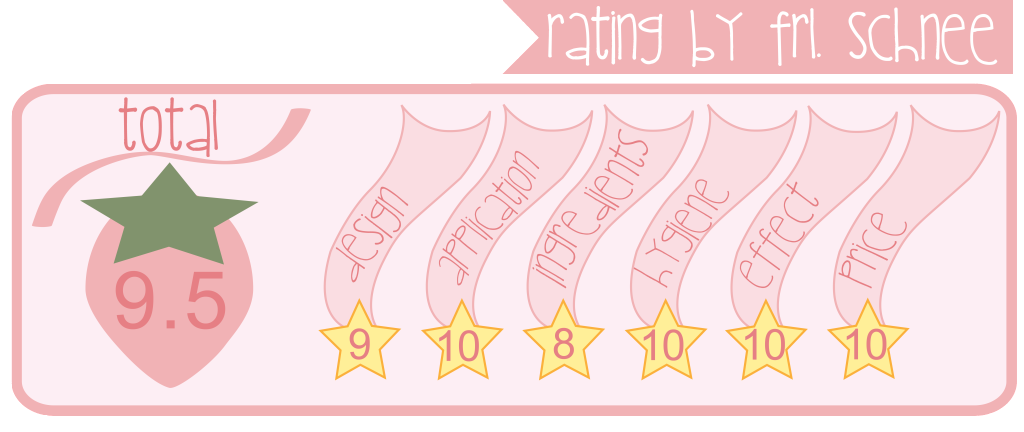 Just as a short reminder: All products mentioned and reviewed on this  blog are of my personal opinions. This product here was sent to me for reviewing purpose by http://www.lunatu.com/ which doesn't influence me in providing my honest opinion on the products.