It's getting cooler these days and I really miss, that I was near an ocean this year for summer…probably, it means that summer is nearly over and autumn will start soon ~_~ Nevertheless, I spend some nice days last week in Paris :) It was my first visit there and I enjoyed it a lot ♥ However, to overcome my summer blues I'd love to present you another giveaway! Thanks again for everybody reading this blog and enjoying the posts written ♥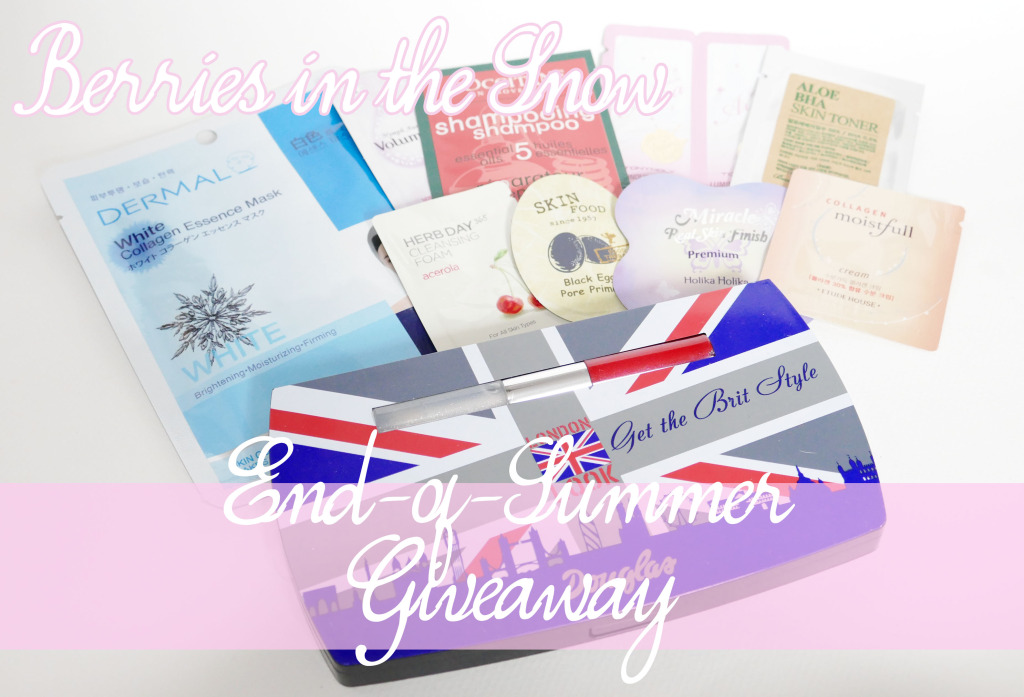 I'm giving away these items to one lucky winner:
Douglas Get The Brit Style Palette
Dermal White Collagen Essence Sheet Mask
Sample Tonymoly Luminous Goddess Aura Beam and Aura BB Cream
Sample Etude House Nympg Aura Volumer
Sample Etude House Collagen Moistful Cream
Sample Holika Holika Miracle Real Skin Finish Premium
Sample The Face Shop Herb Day Cleansing Foam Acerola
Sample Benton Aloe BHA Skin Toner
Sample L'Occitane Repairing Shampoo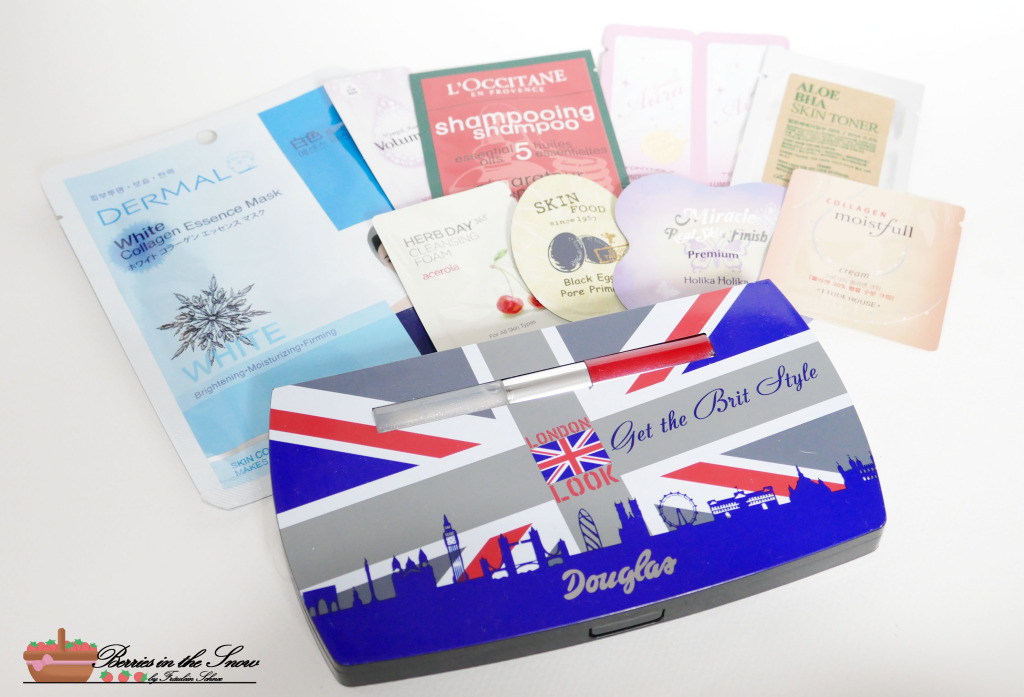 Here is how the palette looks like from the inside. It is unused, I just opend it to show you the colors. There is still the plastic protection sheet attached to it.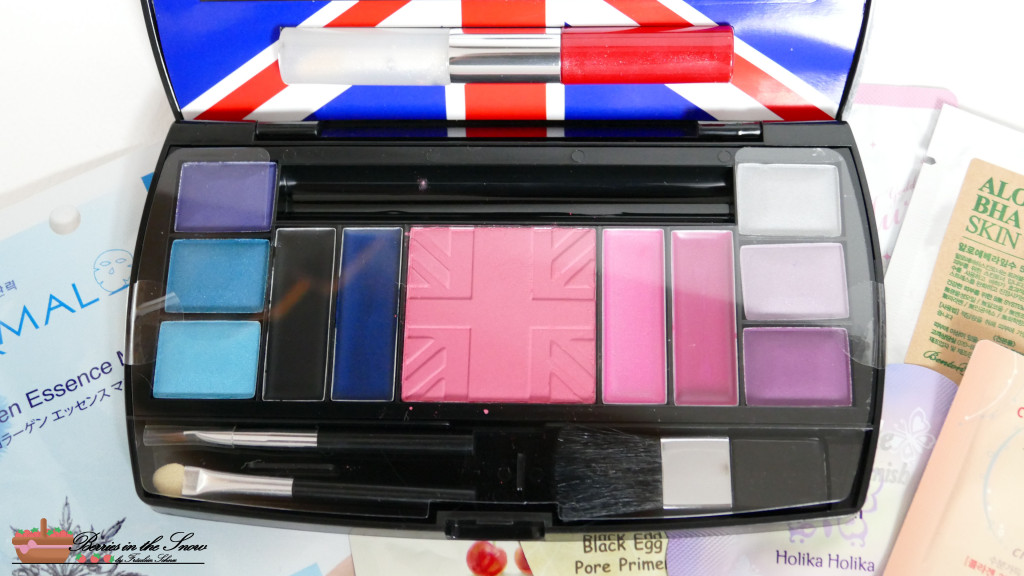 So, here are the rules to enter this giveaway:
1. The giveaway is open internationally.
2. You can take part through the Rafflecopter form below.
3. I will look through the entries and delete any wrong entries, so cheating won't do you any good.
4. Please, be fair and do not like my blog, and unlike it after the giveaway has ended. This is my way to thank these people who like to read my blog.
5. The chosen winner has 3 days to anwer my Email and send me his/her address.
6. The giveaway ends on September 14th, 2014.
7. I'm not responsible for any damages/ lost items through postal services. I will pack everything safe and soundly and do my best to prevent these cases, of course.
♥ Good luck everyone ♥