Hey there to all those beauty bloggers! Here is a special announcement which might interest you: Ibuybeauti, an online shop for Korean cosmetics and skincare products, is looking for you beauty bloggers out there!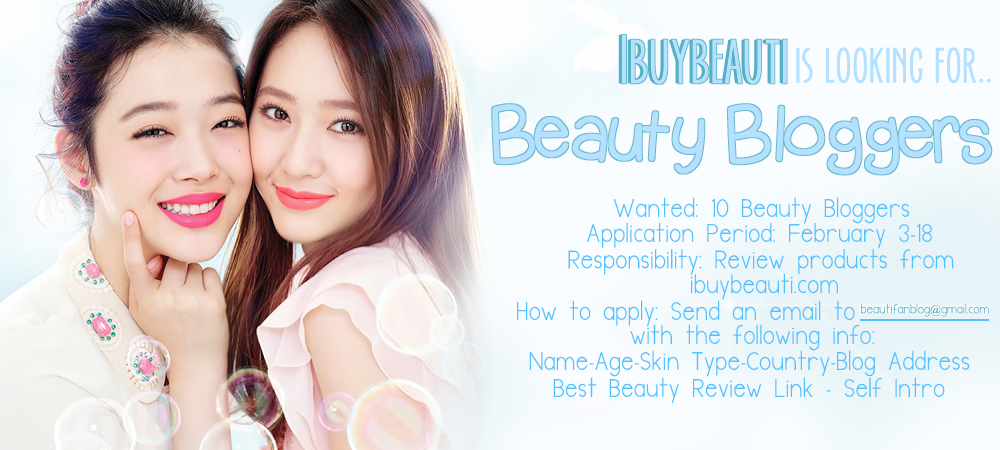 By the end of this month they will launch a review blog called Beautifan, in order to help their customers on their decisions for beauty products. Therefore, they are looking for 10 beauty blogger who will get products from ibuybeauti to review and the reviews will be published on their new blog.
Ibuybeauti has a huge variaty of brands, and they also provide brands which are not available in other shops. you can check out their brands here.
Now, what do you have to do in order to submit your application in order to get the chance of being a part of Beautifan? Just simply write an email to beautifanblog@gmail.com providing the following information:
Name
Age
Country
Email
Blog Address
Skin Type
Best Beauty Review link
Brief self introduction
Application Period:
Feb 3 – Feb 18
Announcement of winners:
Feb 20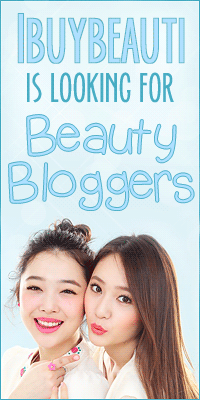 For more information please take a look at Marxie's post >>here<<
You might want to check out their web page:
Here is a link to their facebook and twitter profiles:
Also, they have a great youtube chanel where they have translated episodes from "Get itBeauty", a famous show in Korea. I spend yesterday half the night watching these XD
♥ Good luck to all of you ♥