Hello again :)
Here is another super-cute product by Tony Moly: The Petite Bunny Gloss Bar! Previously, I reviewed Tony Moly's Cat Chu Lipstick, and in both cases I couldn't resist the design of the products, which is so adorable.
Image and description from
prettyandcute
:
———————————————————————————————
Tonymoly has done it again! They have brought more cute yet sophisticated beauty products to you. These adorable bunny gloss bars come in 6 pleasant scents. The cap of each gloss is a bunny character with different facial expressions. Add one of these gloss bars to your collection and bring it wherever you go!
Product Features:
Comes in six delicious scent

Cute compact size

Moisturize & hydrates lips

Rich glossy colors
———————————————————————————————

There were 6 different shades available previously, but they added 3 new colors recently. Each comes with another cute face on the cap ♥:
#1 Juicy Strawberry
#2 Juicy Grape
#3 Juicy Apple
#4 Juicy Cherry
#5 Juicy Peach
#6 Juicy Orange
No doubt, this is really a super-cute packaging! I ordered #4 Juicy Cherry: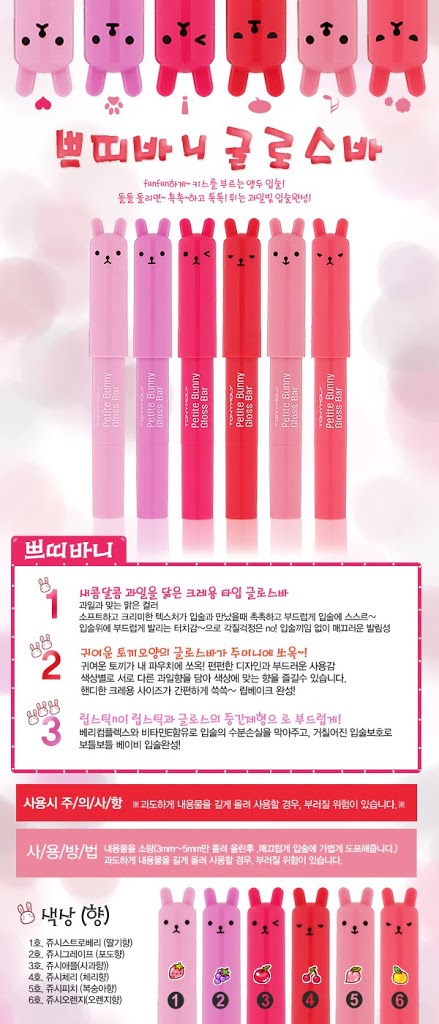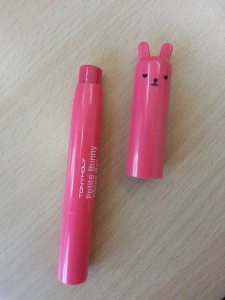 This is a lip balm with a light color. The pigmentation for a lip balm is very good. It moisturizes the lips without being too greasy. The lips do feel smooth after appliance, just perfect. It smells deliciously fruity, but it is no strong smell and doesn't annoy. The taste is neutral, so you don't have the urge to eat the bar at once, which I personally like a lot!♥ It is a lip balm so don't expect it to be long lasting. It gives your lips some moisturized feeling but you'll have to reapply it in order to keep this feeling.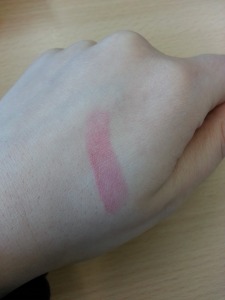 You can buy this at prettyandcute for US$12.99 each and all of them for US$57.01 :)
I recommend this glossy bar to everyone who doesn't want to wear lipstick or lipgloss, but nevertheless wants to have moisturized, slightly colored lips. I will definitively repurchase it and try the other colors ♥
Rating: