Hey there :D
Some time ago I presented to you the brand Miss Hana, a Taiwanese brand with really nice products and good quality. I reviewed
Miss Hana's Waterproof Eyeliner Gel Pencil
and
Natural Born Lip Balm Crayon
and I can recommend you to have a look at both of these reviews, because I still love using both of them *_* Today, I'll be reviewing Miss Hana's Lavender Loose Powder Brush.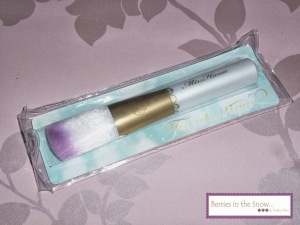 I'm really lazy when it comes to brushes, to be honest. I do not use them often and mostly they don't get my attention at all. But, when I got this brush by BeautyChamber I was directly in love. ♥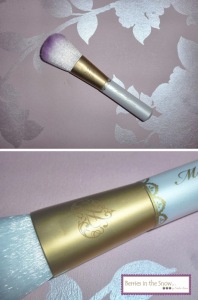 This brush has purple colored and super soft bristles and a white brush handle. The collar between the hair and the handle is golden with the heart-shaped ornament of the brand embroidered. The brush comes with a plastic bag, so you can put it inside of it and prevent damage if you want to take it with you somewhere.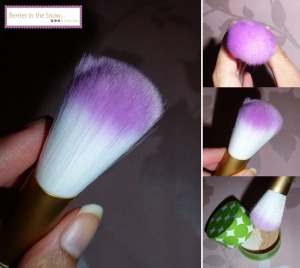 Apart from this powder brush there is a blush brush available called Miss Hana Sweet Cheeks Blush Brush. This one has pink brush bristles and is as cute as the powder brush. You can see the promotional pictures from Miss Hana below:
Just as a short reminder: All products mentioned and reviewed on this blog are of my personal opinions. This product here was sent to me for reviewing purpose by http://beautychamber.bigcartel.com, which doesn't influence me in providing my honest opinion on the products.