Here is a short sheet mask review again. This time it is Hadalabo's Shirojyun Medicated Bikhaku Whitening Face Mask I received from
BeautyChamber.
This is Japanese brand I heard from often, but never tried.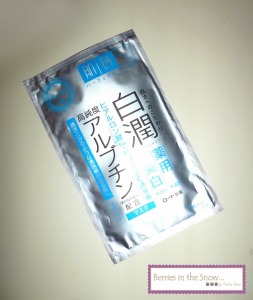 The packaging is nothing special and rather boring with a lot of Japanese characters on the front and a detailed Japanese description on the back. Unfortunately there is no English description on it, but actually we can guess, that this mask is to be used in the same way as all the other sheet masks.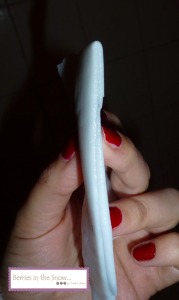 I'd love to know the ingredients of this mask, but unfortunately I couldn't find them anywhere. So if you have any idea what the sheet mask essence contains, please write a comment. I think it contains Arbutin as whitening ingredient. At least the scent of the essence was rather medical. the sheet was soaked nicely with essence and wasn't dripping, although I thought it might happen. the essence absorbed also quickly into the skin. As to the effects: I had the feeling my skin was brightened. That was great because I didn't think to notice anything after only using one mask. The downside was (apart from the scent, which is not my favourite) that I had the feeling that the mask left my skin with a dry feeling. Did anyone else try this mask and had the same experience? I personally would not repurchase it, simply because of the dry feeling of the skin afterwards, but if you like to try the brightening effect you can probably just use a moisturizer afterwards.Unfortunately I don't know how much this costs, but I think that you'll be able to buy it in a box. I saw these in a 4 piece box on
www.sasa.com
for 11.50 US$ on sale.
Rating:

Just as a short reminder: All products mentioned and reviewed on this blog are of my personal opinions. This product here was sent to me for reviewing purpose by http://beautychamber.bigcartel.com, which doesn't influence me in providing my honest opinion on the products.